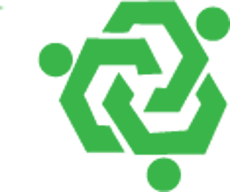 Welcome to Alghazi Consulting
At Alghazi Consulting, we are more than just a management consulting firm; we are your trusted partners in transformation. With a passion for strategy and a commitment to excellence, we're here to guide your journey towards growth and innovation.
Pioneering Excellence:

Our mission is to be consulting pioneers, drawing in the finest talents and expertise to help create a thriving community. We are committed to leveraging our knowledge and skills to foster growth and innovation within our organization and clients.
Your Preferred Choice:

Our vision is to become the trusted partner and preferred choice for clients in the public and private sectors by consistently delivering exceptional consulting services with integrity, innovation, and a relentless pursuit of excellence.
Certified Transformation Experts: At Alghazi Consulting, we pride ourselves on being accredited transformation experts. Our dedicated team brings a wealth of experience and expertise to every project, ensuring that your organization's journey toward success is guided by the best in the field.
Integrity:

We believe in conducting business with the highest level of integrity. Honesty, transparency, and ethical practices are at the core of everything we do.
Excellence:

We don't settle for mediocrity. Our relentless pursuit of excellence drives us to deliver exceptional results.
Our central emphasis is on businesses of all sizes, including small and mid-sized companies and manufacturers. We grasp the distinctive challenges and opportunities these enterprises encounter and customize our consulting services to address their particular requirements.
We are concerned with providing tailored and fruitful solutions in order to create productive, competitive and successful business and management solutions, in a wide range of business fields that keep pace with the technological progress and globalization.
The office consists of an integrated team of specialized consultants in industrial, managerial, and economic fields, in addition to collaborating with several local, Arab, and international experts.
Providing qualified personnel with resumes that match the required criteria.

Professionalism, efficiency, and credibility in our work.

A comprehensive administrative team.

Adherence to laws and customs that comply with the labor laws of the respective countries.

Providing all necessary facilities and services for company representatives to conduct personal interviews with selected candidates in the relevant country.

We provide qualified personnel from the following countries:

Egypt - Jordan - Lebanon - Britain - Philippines - Nepal - India